In 2002, Winning Sales Habits was designed by best-selling author and speaker Peter McLaughlin and along with sales trainer Jeffrey Howard based on a collective 40 years of experience in the fields of sales, peak performance, positve psychology, neuroscience and physiology.
Our mission is simple:  to empower sales professionals and sales managers to reach their full sales potential while at the same time enjoying life.  Thousands of sales people from small companies and Fortune 500 giants have seen the benefits of the Winning Sales Habits programs in both their professional and personal lives.  Increased sales, decreased turnover, higher job satisfaction and healthier lifestyles have all been reported from our clients.
Today, along with the founders, Winning Sales Habits has assembled a network of trainers, consultants and content designers capable of meeting the needs of the individual sales professional and a salesforce in the thousands alike.
Click the dropdown menu to see a complete description of all of our sales performance solutions.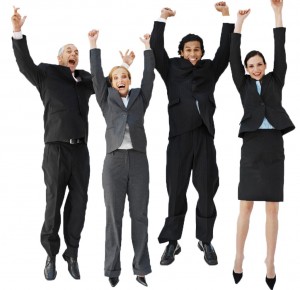 We're looking to work with the best of the best.  And, moreover, we look to work with sales professionals, business owners and world-class sales teams that share our philosophy that "winging it" in sales is no longer acceptable; that each sales person brings unique gifts, talents and skills to the table; and that we can all improve by adopting a new, deliberate training mindset.
Habits Trump Knowledge Every Time
Research shows that 95% of the actions, thoughts and behaviors that we exhibit each day are controlled by our habits.  That's why there's a gap between "knowing what to do" and "doing what we know."  Our goal for each training environment is to give people tools to change habits, not just give them more knowledge.
Training the Complete Sales Professional
Developing Winning Sales Habits is about maximizing performance in all aspects of your life.  Because "everything counts" in our arena, we believe that training to be focused and confident is equally as important as learning how to ask great questions.  And, a sales performer who understands the selling process from "A" to "Z" but doesn't have the physical energy to withstand the demands of a sales career will burn out fast.  That's why we train elite sales professionals mentally, emotionally, physically and on their sales skills to reap maximum results.
Science-based Approach
What worked 20 years ago doesn't necessarily work in today's market, with today's clients and today's economic challenges.  That's why we've interviewed over 1200 top performers and continue to do so monthly … to find out what really works.  We read the latest in scientific findings, focusing on areas such as Positive Psychology and Neuroscience so that we can help sales professionals better understand themselves and become more skilled at influence and persuasion.
Training Isn't An Event
We've all been to seminars, workshops or sales meetings where tons of great ideas are presented.  Unfortunately, over 90% of these ideas are forgotten in a very short amount of time.  Whether you hire us to conduct a keynote speech, in-house training, join our Daily Sales Coach membership, become a coaching client or attend a public workshop, your training with us has just begun.  With innovative follow-up systems like our Daily Sales Boosts and 30-Day Challenges or our online sales planning, goal-setting and results-tracking software, we strive to build an environment of constant feedback, accountability and focus on results.
It Better Be Fun
Everybody knows that if we have fun doing what we do, we'll stay at it longer and become better at it.  Yes, sales is serious business.  But, being focused is different than being rigid.  Persistence is different than "gritting it out."  And, no one like to buy from a dour-faced sales person.  Above all else, we concentrate on making the whole system of sales performance fun.  We think of sales professionals like professional athletes, performing in a game they love.