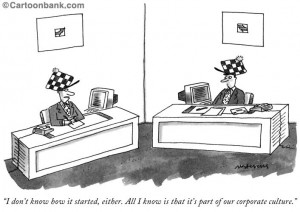 When you picture your ideal place to work, does it offer you the opportunity to use your entrepreneurial spirit?  Does it offer an aggressive pay plan that focuses on results?  Do you want to participate in profit sharing so you feel like everyone is focused on the same goal?  Is it important for your company to care about you as a person with benefits like health club memberships and educational opportunities?  Would you like to work every day on improving other people's lives?
If that sounds good, we encourage you to apply.  Here's a warning, though.  It won't be easy.  Because we want every person on the team to play an integral part, we have a detailed interview process.  First, we'll be looking for individuals whose passion is helping sales professionals succeed (this doesn't bode well for those that just send out blind resumes … we need a cover letter here).  If you're chosen, you'll meet with no fewer than three of our team members to make sure you're a good fit.  Past that step, we'll have you take an Emergenetics Profile to find out your thinking tendencies and how add to our team.  Finally, we'll give you a brief scenario related to your job responsibilities, and see how you do.
No matter what, though, we'll keep you informed along the way.  We've all applied for jobs before and realize that there's nothing worse than applying and not hearing back.
We look forward to hearing from you.
Our Current Openings
(No current openings)
To apply, email your resume and cover letter to careers@winningsaleshabits.com.