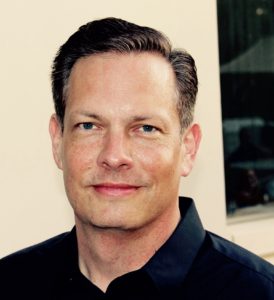 Jeffrey Howard helps sales professionals and teams increase sales performance from the inside out. No fluff.  No hype.  Just 25 years of real-world experience as a sales professional, sales manager and sales executive combined with a comprehensive study of the latest research in persuasion, sales communications, human performance and elite coaching.  The result?  Increased sales performance!
Jeff has a truly unique background.  He has sold in three major industries, managed a worldwide sales force and is the co-founder of Winning Sales Habits™, architect of the Daily Sales Coach™ online sales training program amd host of the Winning Sales Habits podcast.  His forthcoming book, The 7-Day Sales Challenge will be out in 2017.
He has held leadership positions at both The Anthony Robbins Companies and Brian Tracy International.  And, for over four years, Jeff was the Sr. Vice President of LGE Performance Systems (now the Human Performance Institute) in Orlando, Florida, where world-class athletes train for mental toughness.
Jeff has conducted over 1700 presentations for companies ranging from start-ups to industry leaders such as American Express, Hilton, Prudential Real Estate, Office Depot and AFLAC.  He has spoken to groups as large as 5000 and has shared the stage with legendary speakers such as Mark Victor Hansen, Jim Rohn, Tony Robbins and Og Mandino.
A noted expert in sales communications, Jeff has been invited as a guest lecturer at both Michigan State University and the Haas School of Business at UC-Berkeley. His latest article, Turning Sales Knowledge Into Sales Results was published in Sales Mastery Magazine.
With every presentation, Jeff conducts extensive interviews with meeting planners and key members of the audience to make sure that the content is relevant and delivers maximum impact.  His programs are fast-paced, entertaining and fun.  And best yet, every engagement – from keynotes to multi-day programs – is followed-up by an innovative online follow-up to take the information and turn it into sustainable habits.
Topics Include:
The 7-Day Sales Challenge
Turning Sales Knowledge Into Sales Results
Mentally Tough, Emotionally Resilient and Ready to Sell!
Mastering Sales Communications
The Power of Feedback: How To Coach Elite Sales Performance
as well as full-day and multi-day Winning Sales Habits Training Programs.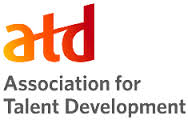 What they're saying:
"Our team is dealing with tremendous change within the company and in the marketplace.  The "Winning Sales Habits" you taught to increase their confidence, deal with stress and communicate value more effectively are instrumental in dealing with change.  The greatest indication of the success of any training program is whether or not behaviors changed long-term as a result.  By that measure, I would call your presentation a huge success!  After three months, your message is still showing a positive effect!"

-Roy Stark, Vice President, Northern California Corporate Express