"Turn Your Sales Goals Into Sales Results"
1-on-1 Coaching Sessions with Jeffrey Howard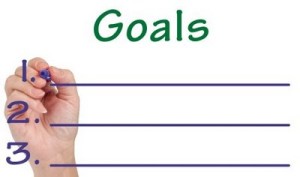 Is it time to set sales and personal goals for the next 12 months and make this your best year yet?
Unfortunately, for most of us, those goals don't always translate (at least not for very long) into changed behaviors and increased results.  That's why we created an affordable 1-on-1 coaching session to help kick-off 2014 in grand fashion. Based on research conducted on over 30,000 goal-setters and work with hundreds of private coaching clients, Turn Your Sales Goals Into Sales Results will:
Give you the 10 essential questions you must answer in order to turn a goal into a habit.
Assist you in creating a clear, concise and easy-to-follow action plan.
Leverage your time, energy and focus to accomplish more with less.
Show you how making one change to your existing goals can triple your chances of achieving them.
Introduce you to simple online and offline accountability systems that will help you stay on track.
And best of all, this isn't a group webinar, conference call or pre-recorded audio program.  You'll be working directly, 1-on-1, with Jeffrey Howard, the co-founder of Winning Sales Habits.  You'll be able to schedule a 45-minute coaching session with someone who has:
Trained over 1600 sales organizations over the past 20 years for clients like Hilton, Office Depot, Re/Max and American Express.
Founded Winning Sales Habits, Daily Sales Coach and is the author of the upcoming book, The 7-Day Sales Challenge.
Spent over 4 years as Sr. Vice President of LGE Performance Systems (now the Human Performance Institute) where elite athletes such as Pete Sampras, Charles Woodson, Nick Faldo and others trained in mental toughness.
Served as a former executive for Brian Tracy International and the Anthony Robbins Companies.
Been invited to guest lecture for the Sales Communications Specialization at Michigan State University and the Executive MBA Program at UC-Berkeley's Haas School of Business.
This private coaching call including pre-work and access to online tracking systems built around the Winning Sales Habits programs is only $247.
Call 858.649.1429 and we can schedule your Turn Your Sales Goals Into Sales Results session.
"Thank you so much.  Winning Sales Habits is unlike any sales coaching I have ever participated in.  You've inspired me to improve areas of my life that I never connected to my sales success before.  The program was so customized and your response was so genuine that I felt like my success was the only thing that mattered.  You made the concepts easy to identify with by using real life experiences.  The results have been phenomenal, not just my sales numbers, but I feel like I'm living my entire life more deliberately and with a defined purpose.  I would recommend this program to everyone!"
Kemmi Rusciano, District Manager
ADP Small Business Services